Super Heroes
We are ordinary people trying to keep the Super Hero dream alive with children everywhere.
Local Events
Other than private birthday parties, we are available for local children events.
Hospital Visits
Our members visit children in local hospitals and deliver them Comic Books; making a difference one smile at a time.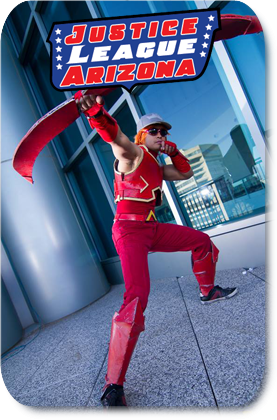 Parades
Our members participate in local parades to build community relations and advertise our volunteer services.
Fun Runs/Races
Our members provide Super Heroes to fun runs and races to help encourage children and build their self-esteem.
Comic-Cons
Our members host a booth at most major local Comic-Cons to advertise our services and build our community relations.